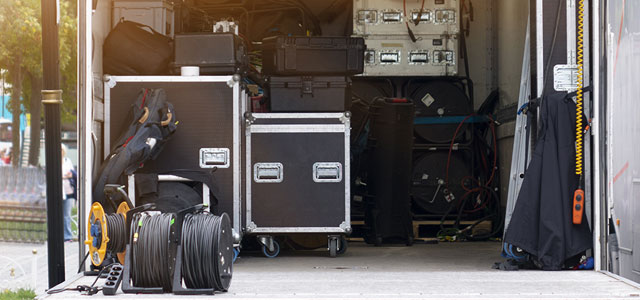 I have been using Peavey products for over 40 years including some Peavey pro sound equipment. You will get good use out of this system.
The Yamaha STAGEPAS 600I Portable PA System
Yamaha STAGEPAS 600I Portable PA System
680W (340W + 340W) power output
Detachable 10-channel mixer
iPod/ iPhone USB connection
One-knob master EQ with virtual bass boost
High-quality effects built in
If you need a portable sound system that will handle a few more instruments or vocalists, then the Yamaha portable sound system is the one you want. It has a ten detachable channel mixer, along with two speakers, stands, and all the quality that you have come to know from Yamaha. It also has a feedback suppressor and a quality EQ.
Over the years I have come to love Yamaha products. They are some of the most reasonable products on the market yet you still get excellent sound quality.
Analog Or Digital Mixer?
There is some debate as to which type of mixer, analog or digital, sounds the best. However, when it comes to portable church systems, the question is not what seems the best but what is the easiest to operate and set up.
Because of that, if you can afford it at all, I recommend you go with a digital mixer. Your entire setup is almost wholly done once you turn on the power. There is no need for the lengthy sound check. You can program all of your sound settings once, and they will be stored in the mixer.
This can shave off as much as 30 to 45 minutes every Sunday of your setup time.
I have done a complete article on digital mixers that you can read here.
Wireless Microphones
Again I am going to recommend that you go wireless with your mics. If you feel you need to have corded mics or decided to use one of the portable PA systems I recommended above, then I suggest you go with the industry standard workhorse, the Shure SM-58.
The SM-58 has been the industry standard for years for overall use and reliability. It works great as a speaking microphone and a vocal microphone. You won't go wrong with this mic.